IFO CORROSION INHIBITORS FOR OILFIELD
IFOTOP company studies in detail the problems enterprises in the oil and gas industry face. Based on the relevant experience of our employees and partners, as well as our own scientific competencies and developments, we find new solutions that will ensure the continuity and efficiency of oil and gas production, processing, transportation and storage.
Corrosion protection is one of the most important tasks we are working on. Our company's product portfolio includes Corrosion Inhibitors for oil and gas processing, for water treatment, and now there are new IFO Corrosion Inhibitors for oilfield, which are based on the innovative domestic amine NMPA (N-methyl-para-anisidine).
IFO NMPA-BASED INHIBITORS PRODUCTION FORMS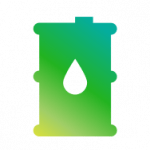 CORROSION INHIBITORS
(commodity forms, ready for use)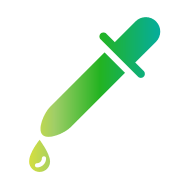 CONCENTRATES
(corrosion inhibitors concentrated formulations for the commercial form preparation by dilution in methanol or water-methanol mixture)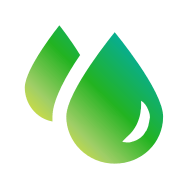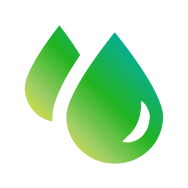 ACTIVE BASES
(NMPA amides for inclusion as amides or imidazolines in commercial corrosion inhibitor formulations)
NMPA molecule structure, that is IFO Corrosion Inhibitors composition base, and its derivatives provide high adsorption properties to achieve corrosion protection rates.
The variability of radicals (over 10 years of synthesis experience) makes it possible to produce both Corrosion Inhibitors based on NMPA for standard requirements, and to develop individual modifications of the Corrosion Inhibitors synthesis for special customer requirements. 
IFO CORROSION INHIBITORS FOR OILFIELD
Stability of the reagents commodity form
Solubility without separation and precipitation in solvents used onsite (methanol, gas condensate, diesel fuel)
Reagents noneffect on the resulting fractions properties in the raw materials of oil and gas processing enterprises (kerosene)
Pour point not higher than minus 50°С
For offshore fields, the flash point is not lower than 62°С
Corrosion rate is not more than 0.1 mm/year
Protection efficiency not less than 90%
NMPA-BASED CORROSION INHIBITORS EXPERIENCE
Based on N-methyl-p-anisidine IFO Corrosion Inhibitor is introduced and applied at 22 refineries, which is 50% of the total 44 refineries in RUSSIA and the CIS (Commonwealth of Independent States)
Commercial forms of corrosion inhibitor based on N-methyl-p-anisidine based commercial forms of IFO Corrosion Inhibitor successfully pass laboratory tests in industry institutes for various customer tasks
Field trials in oil and gas producing companies were appointed and shipments of products were completed