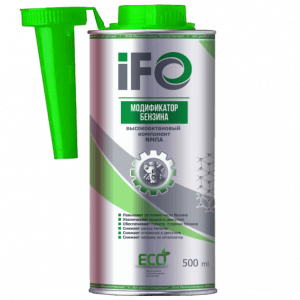 IFO is the universal gasoline modifier developed by IFOTOP specialists. The active ingredient of the composition is molecule of N-methyl-p-anisidine, that was synthesized in our laboratory.
Gasoline modifier IFO is a multifunctional additive, it has a positive effect on several characteristics of gasoline at once. Thanks to the N-methyl-p-anisidine in the composition, it provides:
The molecule contains an ester and an amino group, combining all positive properties of substances classes compounds.
Ethers - low-toxic substances, which due to the oxygen content contribute to the processes of complete combustion of fuel; while they are ineffective for increasing the octane number.
Amine - high-performance substances to increase the octane number, but they are very toxic.